Welcome to Tirana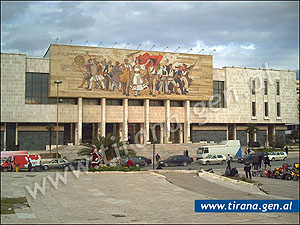 Welcome to Tirana!
The capital of Albania greets the world with its friendly people, delicious food, spacious pavements, well preserved nature and countless other nice characteristics.
At tirana.gen.al, some significant facts about Tirana have been presented with a friendly language. We hope it will be helpful to the one who is searching for up-to-date information about Tirana.
There is a contact page as well. Any suggestions, any questions are more than welcome.
Enjoy your surf by picking one of the titles on the left..